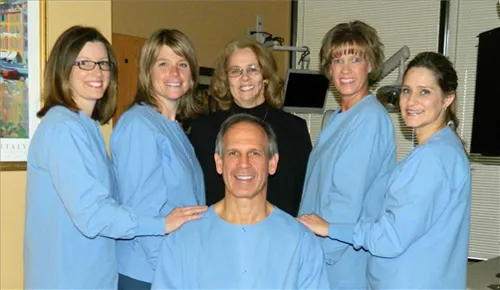 Dr. Hoeffel and Staff
Dr. Hoeffel attended the University of Minnesota, Duluth for his undergraduate studies before attending the University of Minnesota for his Doctorate in Dentistry.

In practice for 30 years, Dr. Hoeffel implements the latest technological advances in Dentistry with memberships in the American Dental Association, the Minnesota Dental Association, and the St. Paul District Dental Society.

Dr. Hoeffel and his wife Cathy have two children, Mike & Kellie. Dr. Hoeffel is an avid dog lover and in his free time enjoys golf, skiing, tennis, fly fishing, biking and attending Mass.